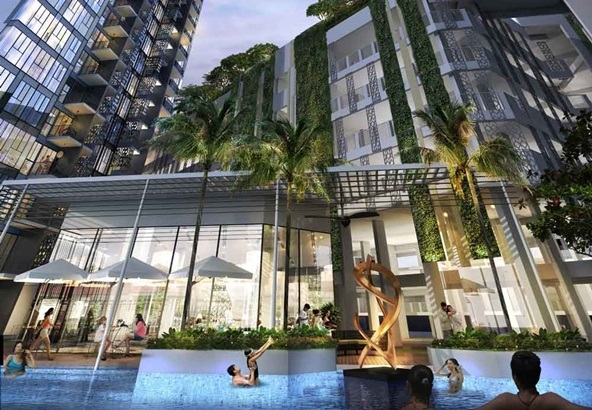 As of 2017, property owners have been making some profitable with the en bloc fever, that has brought with it, record sales. The real estate market prices have been at an all-time high, rewarding the owners with big cash outs.
According to industry experts, those that have made successful sales of their primary homes will likely reinvest back into property for new homes. There are plenty of properties on the en bloc Singapore list.
Real estate owners that sold properties that were not their homes are also likely to reinvest their money for business continuity. Whether you need a new home or looking for your next big investment, there's something for everyone on en bloc.
2018 list of properties on en bloc
Mandarin Gardens
The owners of Mandarin Gardens tried to make a consolidated sale in 2007, but the deal wasn't successful. As of 2018, the property owners put up for S$2.48 billion target price. The massive property sits on an expanse of 1.07 million square feet and comes with a lease of 99 years.
The seller will make about S$1.88 and S$5.07 million each, depending on the size of their units. If the sale is successful, this will be the biggest en bloc sale ever, surpassing 2007 S$1.3 billion on Farrer Court.
Mandarin Gardens is in District 15 and is close to many attractions sites and amenities. Some of the benefits of the property are;
It's only an 8-minute drive from the Central Business District
It's close to the world's best airport; Singapore Changi Airport. The airport will also house the beautiful Jewel Changi Dome after its completion in 2019.
The property will be a hot cake with foreigners as it's close to the sea.
The most attractive quality of this property is that it's near many schools, which will be ideal for families with school-going children.
Since the en bloc fever has also spread to 2018, industry players expect the sales to be successful. Although the figure may sound unachievable, the property amenities support the numbers, and industry experts think the property has the potential to sell.
Pine Grove
The property is off Ulu Padan Rd., a prime location in Singapore. Pine Grove is yet another massive collective sale that plans to make history.  The property sits on 893 000 square feet of land. Owners have put the property up for sale at S$ 1.65 billion.
The unit sizes on Pine Grove are between 108 and 180 square meters, which justifies the prices. The property is also near top schools and shopping center, which makes it even more attractive.
Top restaurants in the area, fresh foods markets, and luxury golf clubs are also within easy reach.
If the property sale is successful, owners are likely to take home between $ 2.08 and $2.64 million, totaling to about $1 billion collectively. Since the property is on prime land, it's likely to attract both local and foreign bigwigs.
Braddel View
Braddel View is in Toa Payoh and is about 1.124 square feet in total. The properties consist of 918 units, and hope to make a collective sale of about $2 billion.
The property sale is likely to be successful, attracting both domestic and foreign investors. The property owners expect the sale to supersede the Pine Groove sale of $1.65 billion.
The property has some attractive sales points such as being close to the LRT and MRT railways stations. Braddel View is also close to Caldecott and several coffee shops, which gives it a more considerable competitive edge.
Property owners have continued to enjoy en bloc fever for some time now, and it's not showing any signs of slowing down. If you're looking for some good investments, have a look at the en bloc sale list above for some insights. Take advantage of the properties now, while they're still hot on the market.